Smooth skin with a healthy color is the most important attribute of youth, and this treatment is a guarantee of effective skin hydration and improvement of skin tone. Beauty Group presents the new and innovative product from Allergan:

The treatment with the use of this preparation will help refresh the skin after the summer, brighten and moisturize the skin for 9 long months. All thanks to the patented VYCROSS technology, which has been noticed as remarkable by doctors all over the world. Juvéderm® VOLITE uses breakthrough VYCROSS ™ technology, which increases the degree of cross-linking hyaluronic acid. The products in this series have the form of a gel with a smooth consistency that integrates completely with the tissue.
The product is given by intradermal injections and can be used on:
Indications for the procedure:
too dry, flaccid and thin skin
loss of skin elasticity and smoothness
visible fine wrinkles
BEFORE                                                                 AFTER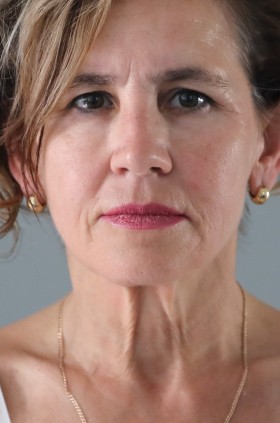 [The outcome 3 weeks after the treatment]
Right after the treatment, the skin looks neat and rested, it is full of natural light.
As with other aesthetic medicine treatments, there may appear:
small bruises
redness
swelling at the injection spot
All these symptoms usually disappear within 7 days after the procedure.
Contraindications:
skin problems (inflammation or infections like acne, herpes, etc.)
Do not use simultaneously with laser treatment
Do not use simultaneously with a deep chemical peel
[WARNING! In a clinical study involving 131 patients, there was an improvement in skin quality after one, four, six and nine months after the procedure. One month after surgery, 96% of patients confirmed that their skin is smoother, and 91% of patients declared that it is more satisfied with its general condition. The use of JUVEDERM VOLITE® resulted in a significant improvement in patient satisfaction from skin condition for a period of 9 months.
Source: http://kobieta.gazeta.pl/kobieta/7,148342,22122758,nowosc-juvederm-volite-rozswietlenie-i-reitalizacja-skory.html]