Bone structure of the face has a decisive influence on its shape and features, however only few people have proportions close to the ideal. This can be remedied by using the achievements of plastic surgery. Is changing certain elements of the face can bring us closer to the desired look? On modifications to these parts of the body says M.D.-Ph.D. Tomasz Dydymski, plastic surgeon at Artplastica Clinic.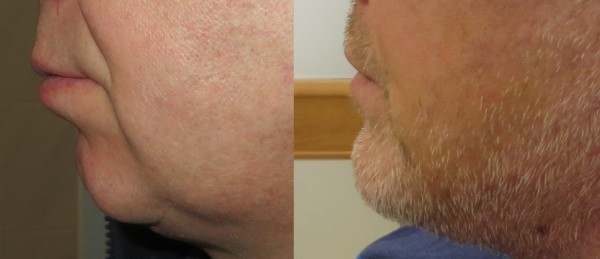 Even a perfectly symmetrical features will not impress, if facial bones steal all the attention. Shapeless, too sharp or revoked jaw can gain nicer and more regular appearance thanks to innovative surgeries. Fortunately patients now have the possibility to permanently improve the appearance of the lower part of the face.
protruding chin
Too large or protruding chin can be treated with chin resection surgery –this treatment elevates the profile and gives the face delicacy. Patients who previously underwent nose correction often decide for this treatment, as reducing the nose enhances chin defects. The procedure involves the partially removal and contouring the bone under general anesthesia.
recessive chin
Small chin can spoil the appearance of even the most proportional face. Malformation can be corrected with implant: there is a choice of implants in various shapes and sizes, designed to enlarge the lower part of the face. The operation is not complicated – the implant is introduced to the desired location through a small incision under the chin during the procedure, that takes less than an hour.
double chin
In case of a significant build-up of fat around the chin, we can consider liposuction of the surrounding area. Thanks to this surgery we gain slender neck and more defined jaw line.
M.D.- Ph.D. Thomas Dydymski – respected plastic surgeon, member of the Polish Society of Plastic, Reconstructive and Aesthetic Surgery. His defense of the Ph.D. in medical science and training in microsurgery took place under the guidance of professor Maria Semenov, who made the first successful operation of face transplant in the United States.